Meet Jason Warren & Associates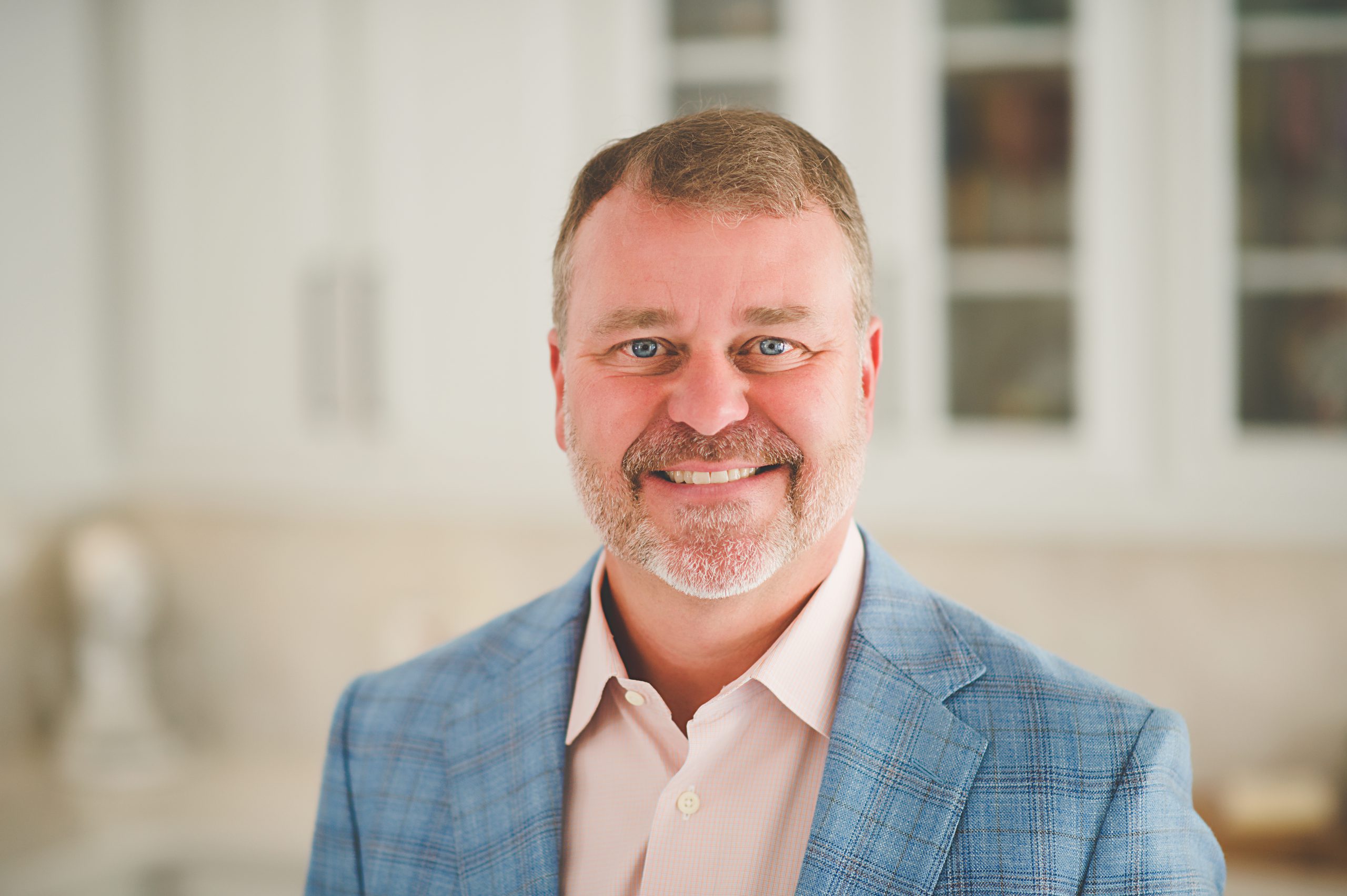 Jason Warren
Owner / Broker
As one of Tupelo's most trusted and top producing brokers, Jason Warren leads the agency with adept knowledge and seasoned expertise in all facets of residential real estate development.
Jason has embraced his profession for over 27 years while proudly serving the Northeast Mississippi real estate market. His deep passion for enriching the lives of others is marked by his drive to negotiate and finalize agreements on his client's behalf. Jason's consistent, service-oriented approach to real estate has generated strong referral based business growth, leading to his agency's formation in 2014. With a profound commitment to helping others with their real estate needs, Jason is honored to guide his clients through one of the largest transactions they will ever make. Over his real estate career, Jason has been named #1 in Sales in The State of Mississippi, repeat Multi-Million Dollar Producer, NEMBOR Realtor of the Year. His agency completed 2021, brokering over $102 million in sales.
A lifelong resident of Tupelo, Jason is an active member of his community and belongs to the Tupelo Chapter of Business Network International, Northeast Mississippi Board of Realtors, and the Community Development Foundation. He also attends Lawndale Presbyterian Church, where he and his family are long time members. An avid runner and tennis player, Jason enjoys an active life outside the office. He is also a dedicated family man with a devotion for making fun memories with his family.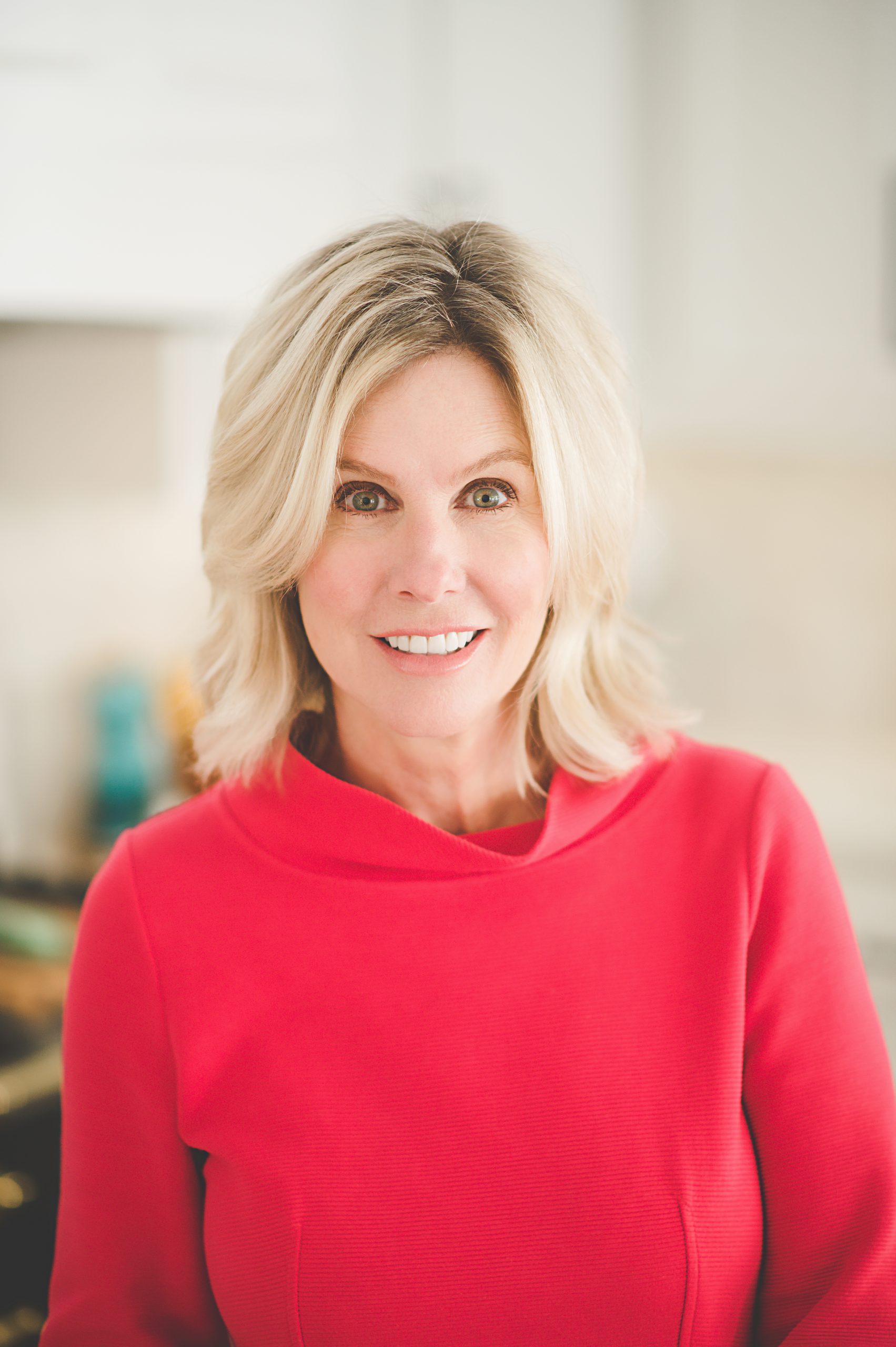 Robin Walton
Affiliate Broker / Team Leader
Lead Listing Agent and Affiliate broker Robin Walton brings analytical expertise and a lifetime of entrepreneurial competence to Jason Warren & Associates.
The ins-and-outs of business development come second nature to Robin. Raised helping her parents run their family-owned business, Robin understands the importance of actively nurturing sustainable relationships with her clients and maintains an in-depth understanding of market analytics. A Tupelo resident of over 30 years, she is adept at bringing peace of mind to sellers in the rapidly-evolving housing market. From the listing agreement execution to the date of closing, Robin patiently counsels her clients through every step of the selling process. Robin's in-depth regional knowledge and client-oriented focus leverage her clients' assurance to consistent, pristine care.
Robin is a native of Golden, Mississippi and holds a degree from the University of North Alabama. Prior to joining our agency, she owned and operated a successful local business. Robin is a member of the National Association of Realtors, the Mississippi Association of Realtors, the Northeast Mississippi Association of Realtors, past chairman of the local boards & MLS committee, and receiver of the Sterling Society Award. She holds a broker's license as well as certifications in specialties such as Relocation and Real Estate Professional Loss Mitigation. Robin is a long-time member of All Saints Episcopal Church with her husband, Dr. Billy Walton, a family physician in Tupelo. Her daughter and son-in-law both practice law in Jackson, Mississippi. Robin is a proud grandmother to their granddaughters, Olivia and Isabelle.
Neel Dean
Affiliate Broker / Buyer Agent
Buyer Agent and Affiliate Broker Neel Dean brings over 13 years of real estate excellence and seasoned negotiating skills to Jason Warren & Associates.
From finding the right property to negotiating listing price and contract terms, Neel patiently guides his clients through every step of the home buying process. Deeply service-oriented and known as a "fixer,"  Neel has a knack for establishing meaningful connections with his buyers. His passion for helping others and extensive knowledge in local market conditions are perfect for addressing his client's desires or concerns. He shows dozens of homes every week, fully engaged with his client's needs as first priority!
Aside from real estate, Neel maintains a very active lifestyle of working out and traveling. An ardent cross-fitter and runner, Neel enjoys completing races and competitions both locally and nationwide. Neel is a long-term resident of Tupelo and resides in the city with his 5 children.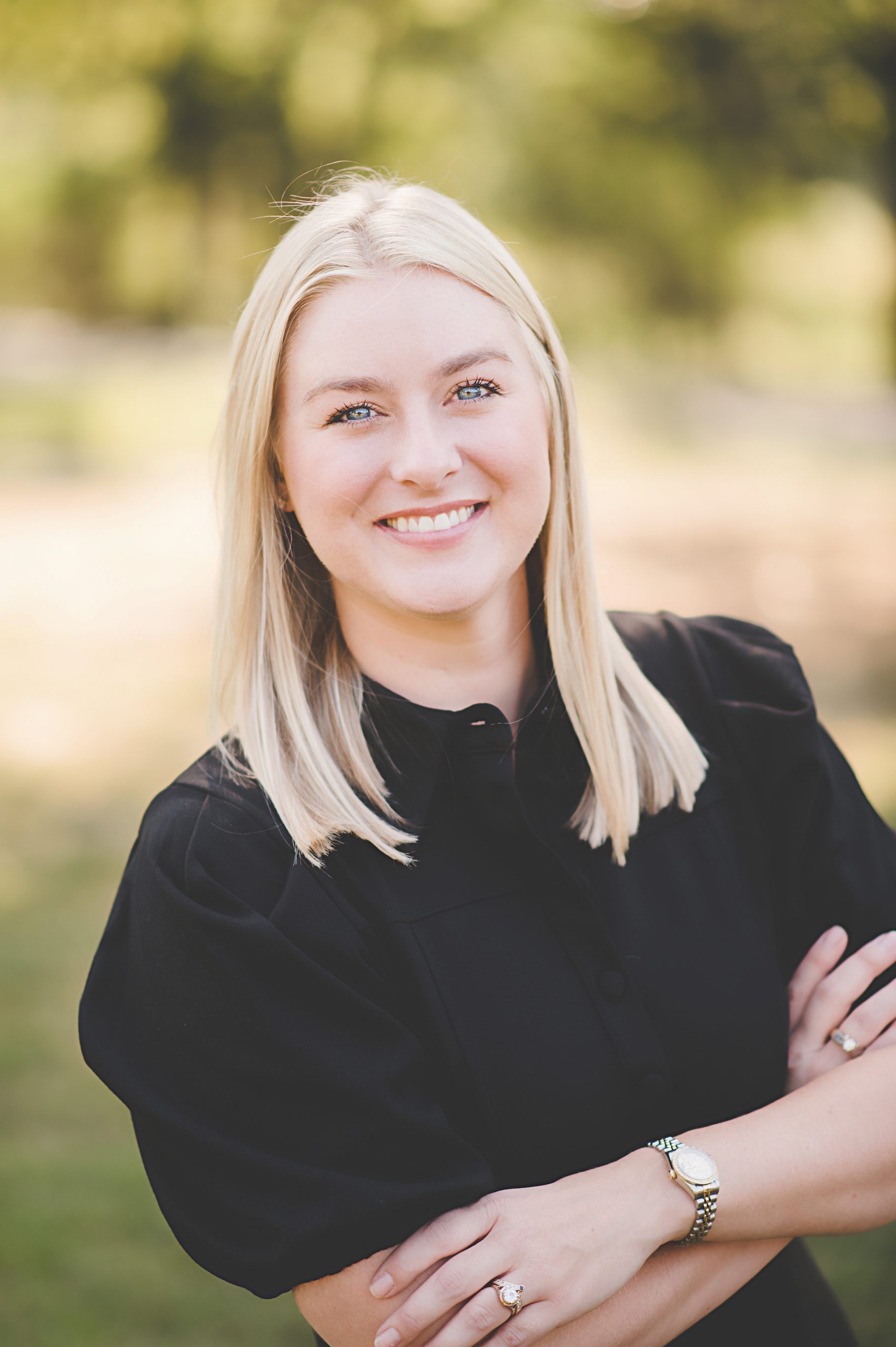 Sadie Smith
Realtor®
Having been named a multi-million dollar producer for 4 consecutive years, Sadie brings tenacious enthusiasm to Jason Warren & Associates.
From preparing one's home ready for sale to contract negotiations, Sadie works alongside her clients throughout the entire process. Raised in an entrepreneurial environment, Sadie knows the importance of perseverance and deeply values cultivating productive relationships with her clients. Her can-do attitude and passion for interior design are perfect for addressing client's desires, as well as, skillfully featuring a home's unique presence and character.
Sadie attended the University of Mississippi where she studied real estate finance. Soon after beginning her career in 2014 she was named 2015 Rookie of the Year and was repeatedly recognized as Top Selling, Listing, & Producing Agent. In 2018, Sadie was awarded Daily Journal's Top 40 Under 40. She is a current member of NEMSBOR & NCMSBOR. Sadie is a lifelong resident of Tupelo and lives in the city with her husband, Logan, and their dogs, Opal, Frances and Hazel. Sadie is an avid horseback rider with an appreciation for traveling in her free time; she can also be found in her kitchen preparing a delicious meal for her family and friends!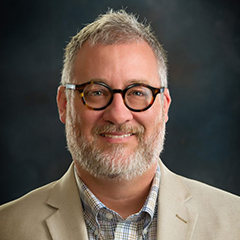 Dan Fortner
Realtor®
Dan Fortner isn't a Tupelo native, but he's close to being one. His family moved to Tupelo from South Carolina in 1985 when his father, Tim Fortner, was called to be the pastor at Lawndale Presbyterian Church. After graduating from Tupelo High School in 1988, Dan went on to get his bachelor's degree at Belhaven University in Jackson. Dan's wife, Roechelle Morgan Fortner is an attorney in Tupelo and the couple has three children, Sarah Ryann, Finn, and Mac. After working in the Oxford real estate market, Dan Fortner came to Jason Warren & Associates in 2017 as an independent agent and he works in both Tupelo and Oxford as well as their surrounding communities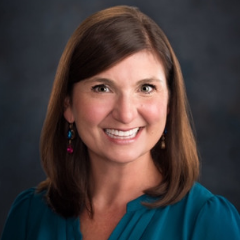 Liz Beavers
Realtor®
Liz Beavers joined Jason Warren & Associates in 2019. She has served as Director of Connections at The Orchard for 8 years and prior to that has 10 years experience as a Pharmaceutical Sales Representative. Liz has a BA in Marketing and a MBA from Mississippi State University. She loves being able to combine her strengths in sales and marketing to partner with her clients to find the right property. As a passionate relationship builder, connecting and investing in people is energizing to Liz. As a life-long resident of Tupelo, her knowledge of the region is an asset for her clients in all of their real estate endeavors.
Liz is dedicated to her family and community. She and her husband, Ben, reside in Tupelo with their three children. She attends The Orchard Church and is an active member in the Junior Auxiliary.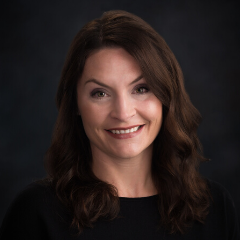 Michelle Hood
Realtor®
Driven by an insatiable desire to help others, agent Michelle Hood brings a readiness to serve & energetic zeal to Jason Warren & Associates. Whether it is buying, selling, or scouting for investment opportunities, Michelle takes swift action in matching the perfect piece of real estate to meet her clients' preferences & needs!
A native of the Tupelo area, Michelle is well-versed in the region's ever-changing housing market and keeps close tabs on new developments and latest trends. Prior to pursuing a career in real estate, Michelle spent over two decades honing her skills in business development by helping her husband, Stephen, operate his successful insurance firm in town. As a result, Michelle appreciates the impact of delivering remarkable service to her clients with specific needs! 
Michelle attended the University of Mississippi and holds a degree in marketing & business administration. She is also active in her community, belonging to the Tupelo chapter of the National Association of Junior Auxiliary & teaches in the Children's Ministry department at her church. She resides in Tupelo with her husband and their two children, Easton and Avery.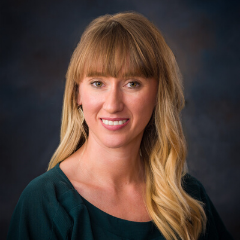 Chelsea Aycock
Realtor®
Chelsea Aycock has a heart for service and brings almost a decade of marketing and business development expertise to Jason Warren & Associates. Prior to joining the agency in 2019, Chelsea enjoyed an extensive career in the medical field. While serving as Business Development Coordinator for North Mississippi Medical Center – Behavioral Health, she honed her natural talent for cultivating valuable relationships with others.
 Throughout her career, Chelsea has fine-tuned her intuitive approach in marketing the Northeast Mississippi area to business professionals. Chelsea's proven skills in marketing knowledge, relationship building, and recruiting background leverage her ability in addressing client's needs and interests. A native of Northeast Mississippi, Chelsea's in-depth knowledge of Tupelo and surrounding communities are a great asset to her clients. Not only will Chelsea find the right property for her clients, but she will focus on identifying the ideal home & neighborhood that will best suit her clients' lifestyle!
Chelsea attended Mississippi State University, where she obtained her BA in Business Marketing. Chelsea and her husband, Hunter Aycock, reside in Tupelo with their two children. She and her family attend The Orchard Church, where Chelsea teaches Sunday school to 4th grade boys. She is an active member of the Tupelo Women's Club and FITCAMP, a local women's gym in Tupelo. In her free time, Chelsea loves to explore creative avenues by tackling various art projects or helping friends and clients with interior design. Chelsea also enjoys spending time outdoors with her family adventuring through local nature trails in the area!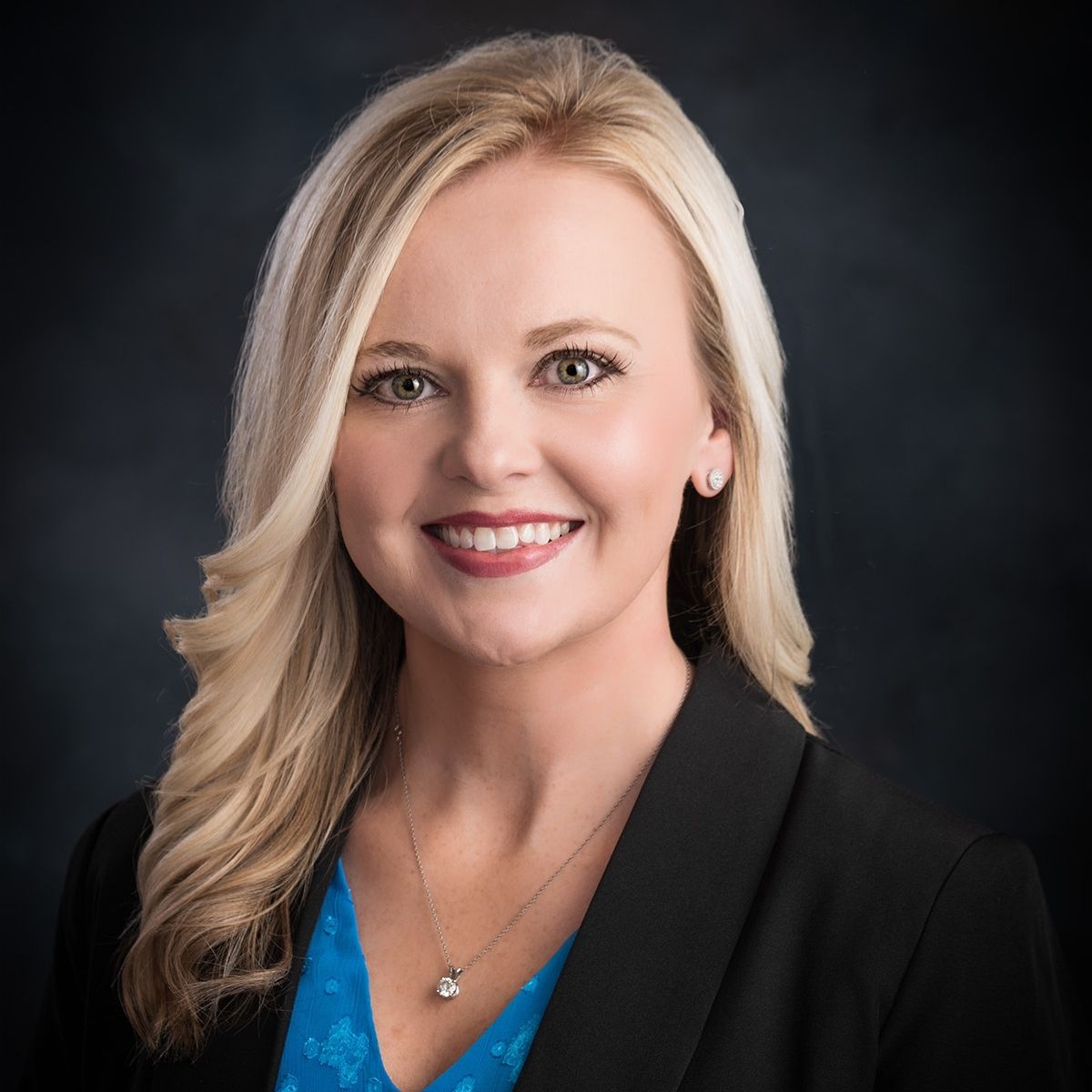 Kayla Tabler
Realtor®
With a multi-faceted knowledge of all sides of a real estate transaction, Kayla Tabler combines her over 10 years of experience in the real estate field with her compassionate but never-quit demeanor. Having been a licensed agent since 2013 and entrepreneur herself, Kayla knows the importance of hard work and appreciates the life event that the buying or selling of a home is to individuals and families. 
During her real estate career, Kayla has been involved in literally every aspect of the listing, buying, selling, and financing of a home or commercial property.  Early in her career, she supervised the gathering, proofing and submission of real estate listings to the Multiple Listing Services (MLS).  From there, Kayla moved on to a Closing Coordinator where she worked with all parties to ensure a smooth and prompt Closing.  To bring it full circle, Kayla has also directly worked with real estate attorneys and loan officers for providing title and financing in real estate transactions.  As an agent, Kayla combines all that expertise and drive with her infectious attitude and desire to achieve the best result for her client. 
When she is not working, Kayla enjoys an active lifestyle of running and spending time at the lake with her husband, Bronson, her two children, Bowen and Bailey Blake and their "first-born child", their dog, Bo.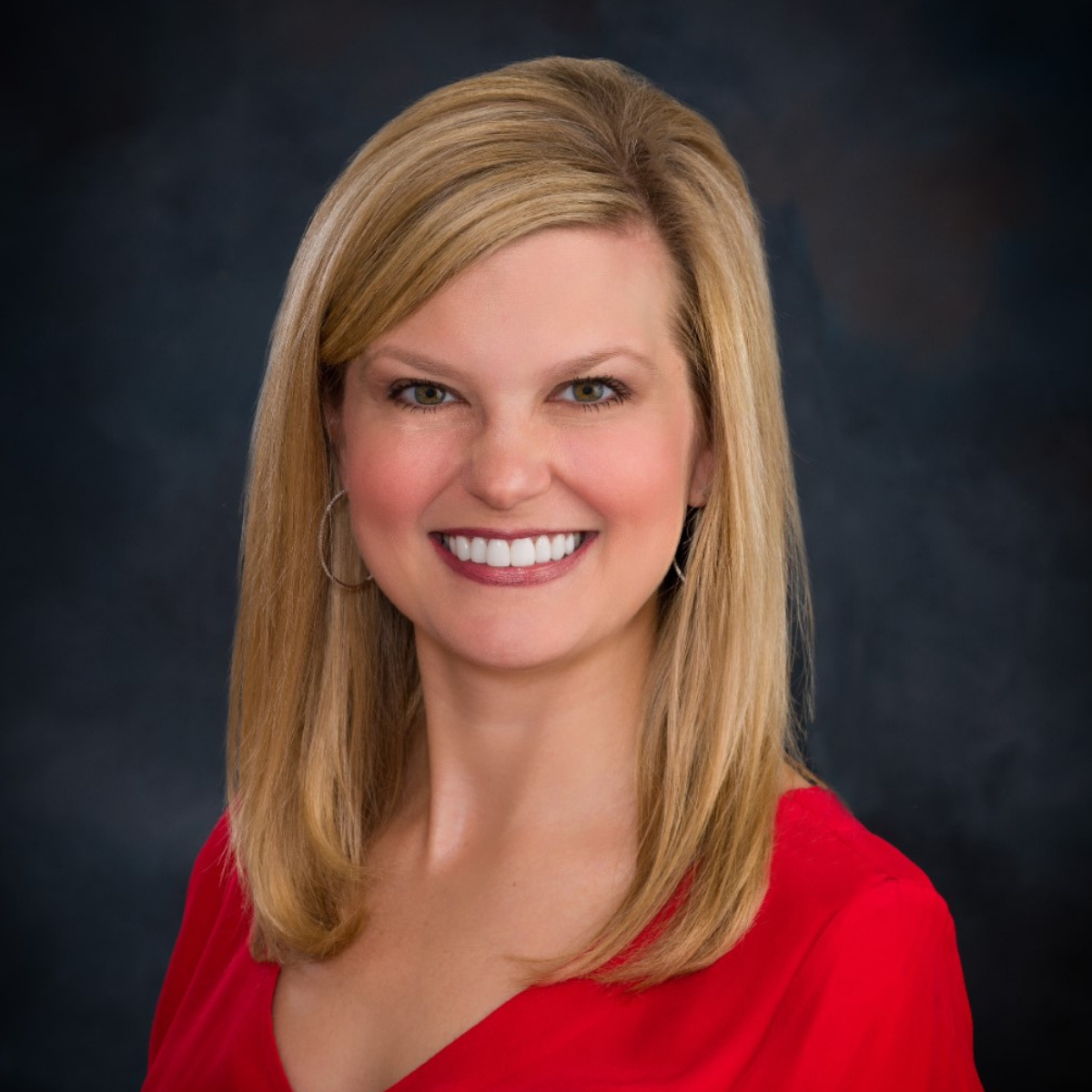 Shelley Roper
Realtor®
With a caring heart and a can-do spirit, Shelley Roper brings genuine enthusiasm in her pursuit of making sure all of her clients' buying and selling dreams come true! Her eye for design, unwavering attention to details, and unique understanding and appreciation for knowing that "home is where the heart of your family is," enables Shelley to help others successfully achieve all their real estate goals.
Shelley has 18 years of professional experience in business development and customer relations. She has a BA in Marketing from the University of Mississippi. Shelley's sales experience as she worked hand-in-hand with helping people for the last two decades of her career, has allowed her to see the importance of listening to her clients' needs, and focus on meeting those needs in a timely fashion.
Shelley and her husband Ryan have two daughters and enjoy living in Tupelo, where Shelley is involved in the community as a member of the Junior Auxiliary, Harrisburg Baptist Church, and the Tupelo Junior Garden Club.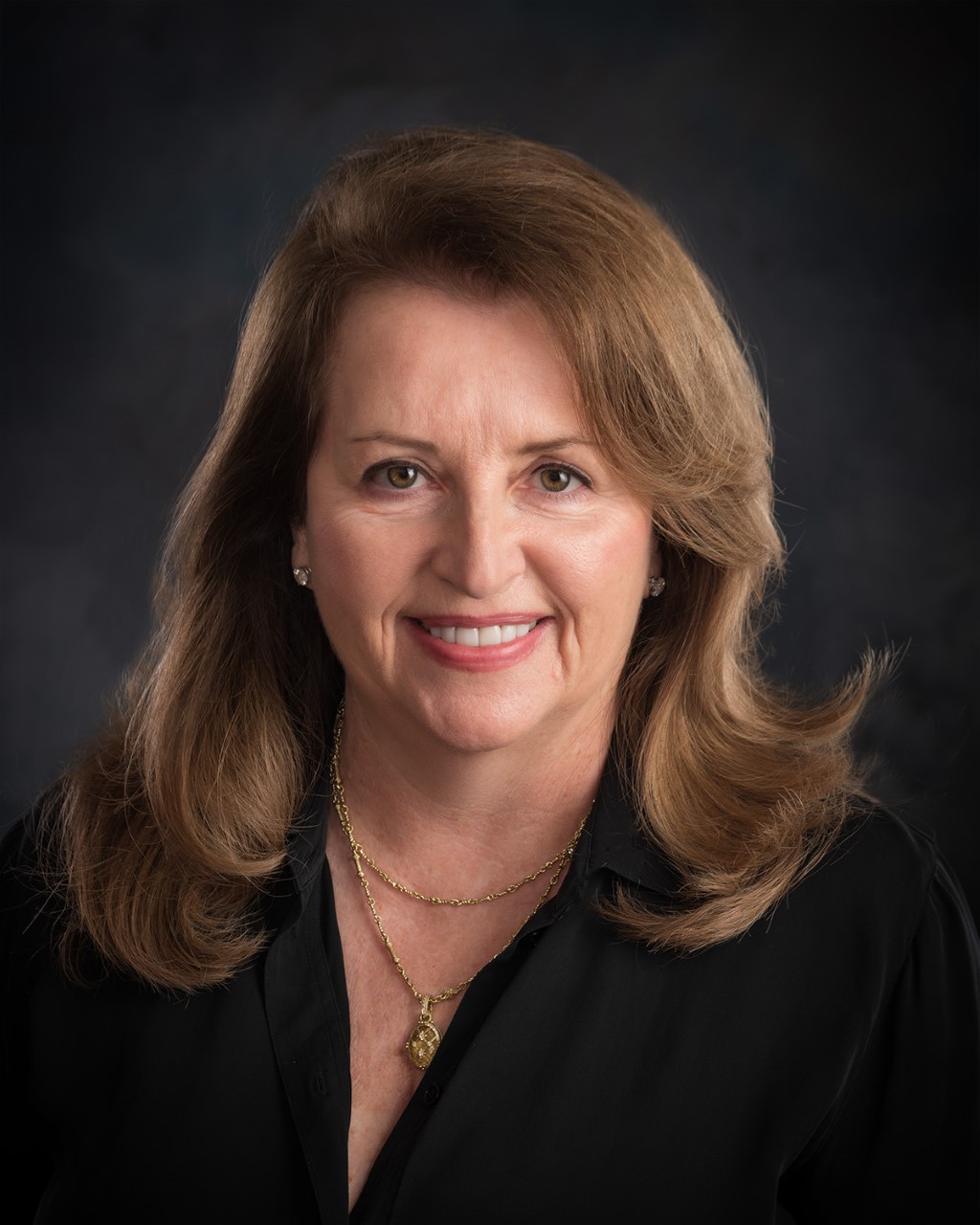 Kim McAuley
Realtor®
 Kim McAuley has a love for community and a love for homes of all sizes and styles.  Bringing the two loves together in one profession is ideal and a natural fit for her.  She received her Bachelor of Arts in Journalism from the University of Mississippi.
Kim has a diverse professional background including experience in medical marketing, product development, writing, and education.  Kim also has experience in historic renovations as well as design and development.  She is a community volunteer and has served many local organizations and boards including Junior Auxiliary, Gumtree Museum of Art, Lee County Medical Alliance, AEE, and TPSD PTO.
Kim and her husband Jim are active members of the Gloster Street Church of Christ.  She has a unique opportunity to work alongside her daughter Michelle McAuley-Hill as a fellow agent at Jason Warren & Associates.  She looks forward to helping clients find a happily ever after home!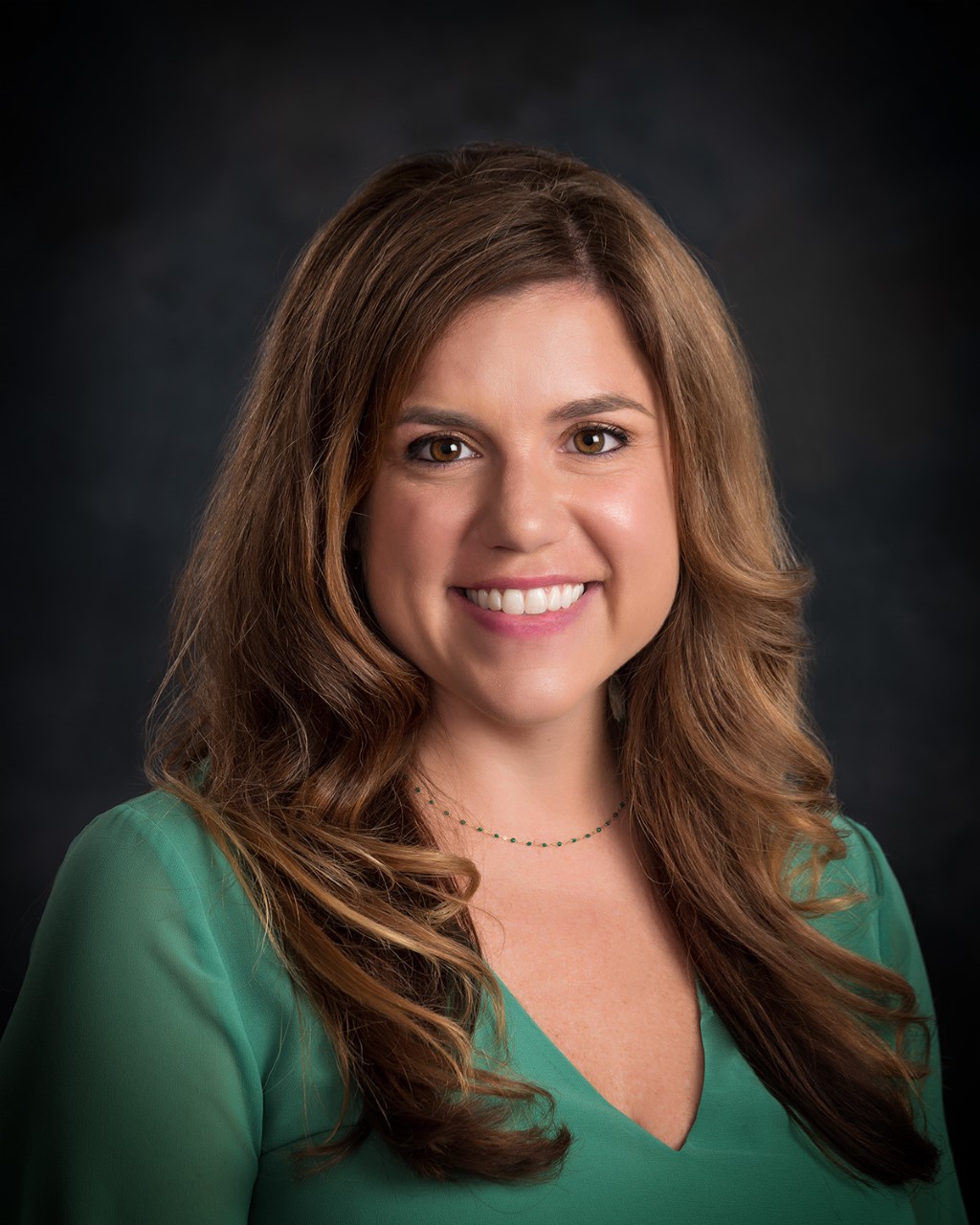 Michelle McAuley Hill
Realtor®
Michelle McAuley Hill has an energy that will help all buyers and sellers get through the closing process with all smiles. Her enthusiasm is contagious and she will ensure a smooth buying or selling process from start to finish. Communication is an important part of Michelle's client/agent relationship with honesty and transparency.
A Tupelo native, Michelle is very familiar with residential and commercial real estate in the area. She is active in her community, and served in Tupelo Women's Club, Make-a-Wish grantor of Northeast MS, and serves on her homeowner's association and PTO board. Michelle is a member of Gloster Street Church of Christ.
When Michelle is not listing and selling houses, she enjoys playing tennis, watching Ole Miss sports, and spending time with her two children and husband Beau. One of Michelle's favorite things about joining the real estate world is working alongside her mother, Kim McAuley, who is also a realtor with Jason Warren & Associates. Michelle is looking forward to working with you and creating your happily ever after.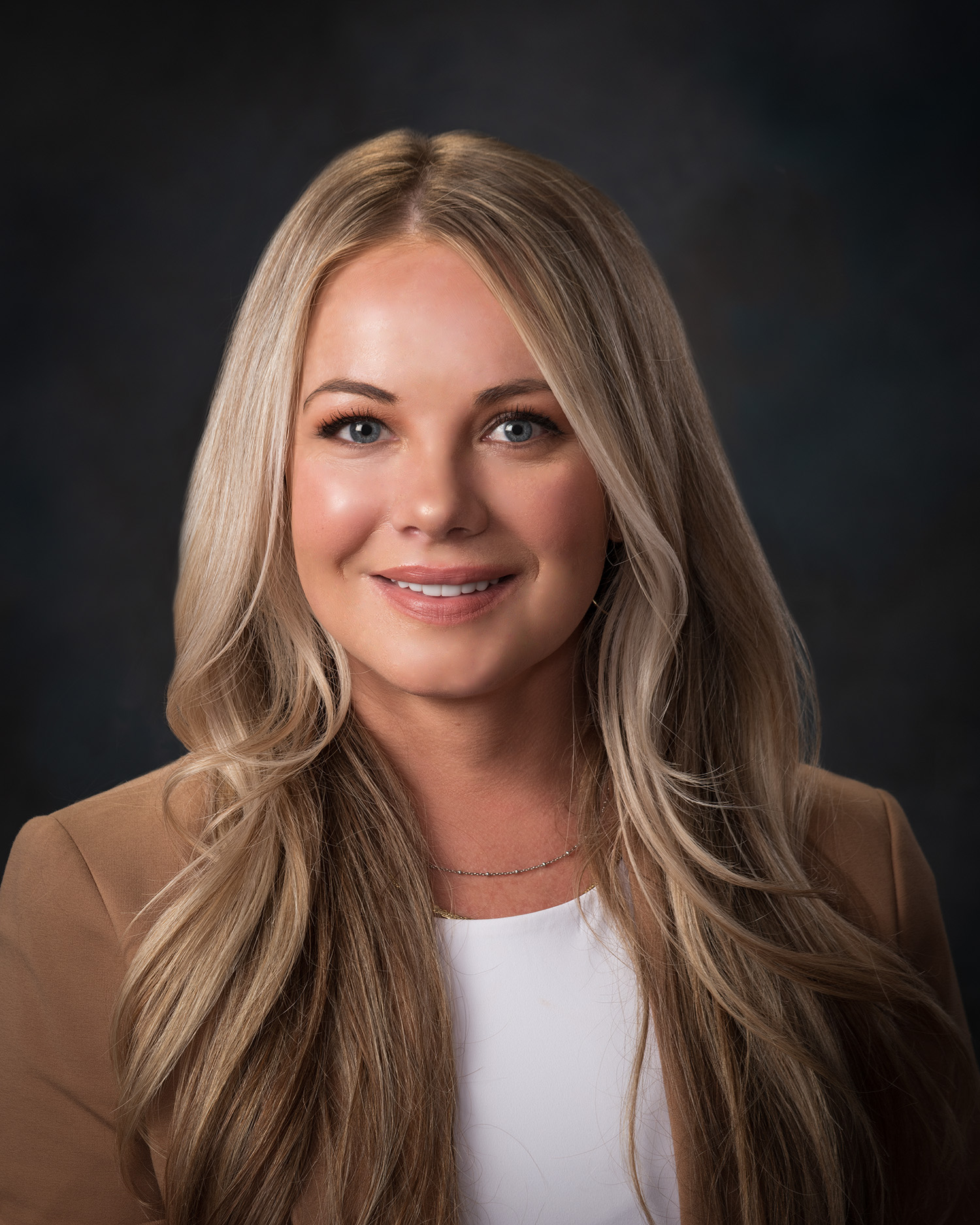 Chance Beck
Realtor®
Chance strives to create strong relationships built on trust, elevating her clients' confidence and comfort throughout the process of buying or selling a home. Prior to real estate, Chance enjoyed careers in marketing and promotions as well as managerial roles, giving her a skill set that combines a savvy sense of design, excellent communications skills, project management expertise and sharp attention to detail. With comprehensive market knowledge, exceptional customer service and superior negotiation skills, she is the unparalleled choice for your next real estate transaction.
Chance meets new clients through both referrals and personal connections with a powerful network of professional peers and influential, affluent buyers and sellers throughout the area. She works tirelessly to develop new ways of enhancing her clients' experience and offering them the highest quality of professional representation and customer service. 
My background has proven to be invaluable—It has given me a strong foundation and a unique understanding of how to make people pay attention to my unique value proposition and garner RESULTS! You can count on me to help you successfully navigate your home sale or purchase and to provide you with the insights you need so you can make the best, most informed decisions.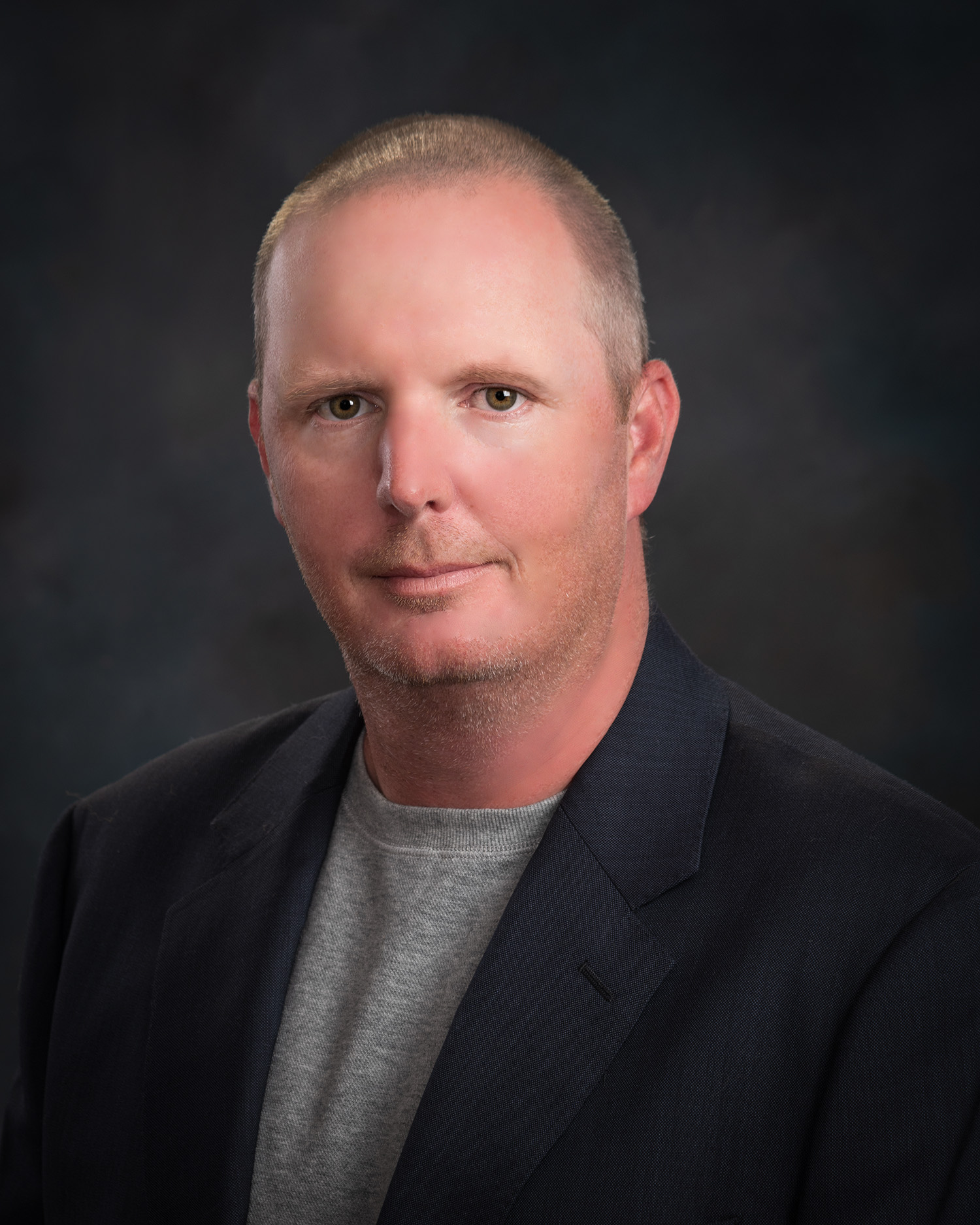 Blake Whitehead
Realtor®
Blake is a savvy businessman who loves to stay busy and make clients happy. When he takes on your real estate business, whether you are buying or selling, you can rest assured that he'll devote every effort to delivering excellent results, and will always look out for your best interest.
Passionate about real estate, Blake has been involved in flipping houses in the Tupelo area for several years. His knowledge of the market, understanding of value, and involvement in all facets of the transaction, marketing, design, and contractor oversight give him a distinct edge as a broadly-skilled residential and commercial sales agent.
Blake has called Northeast MS home for over 35 years. He chose to join the Gumtree Realty in 2016 to bring his experience, drive and passion to every aspect of the Tupelo and surrounding area real estate market.
Anyone who works with Blake will agree that he is very loyal, dedicated and tenacious. He prides himself on his keen ability to multitask, and accomplish things in such a timeframe and manner that others never thought was possible. "I know how stressful a real estate transaction can be, and make it my goal to have things run as smooth as possible."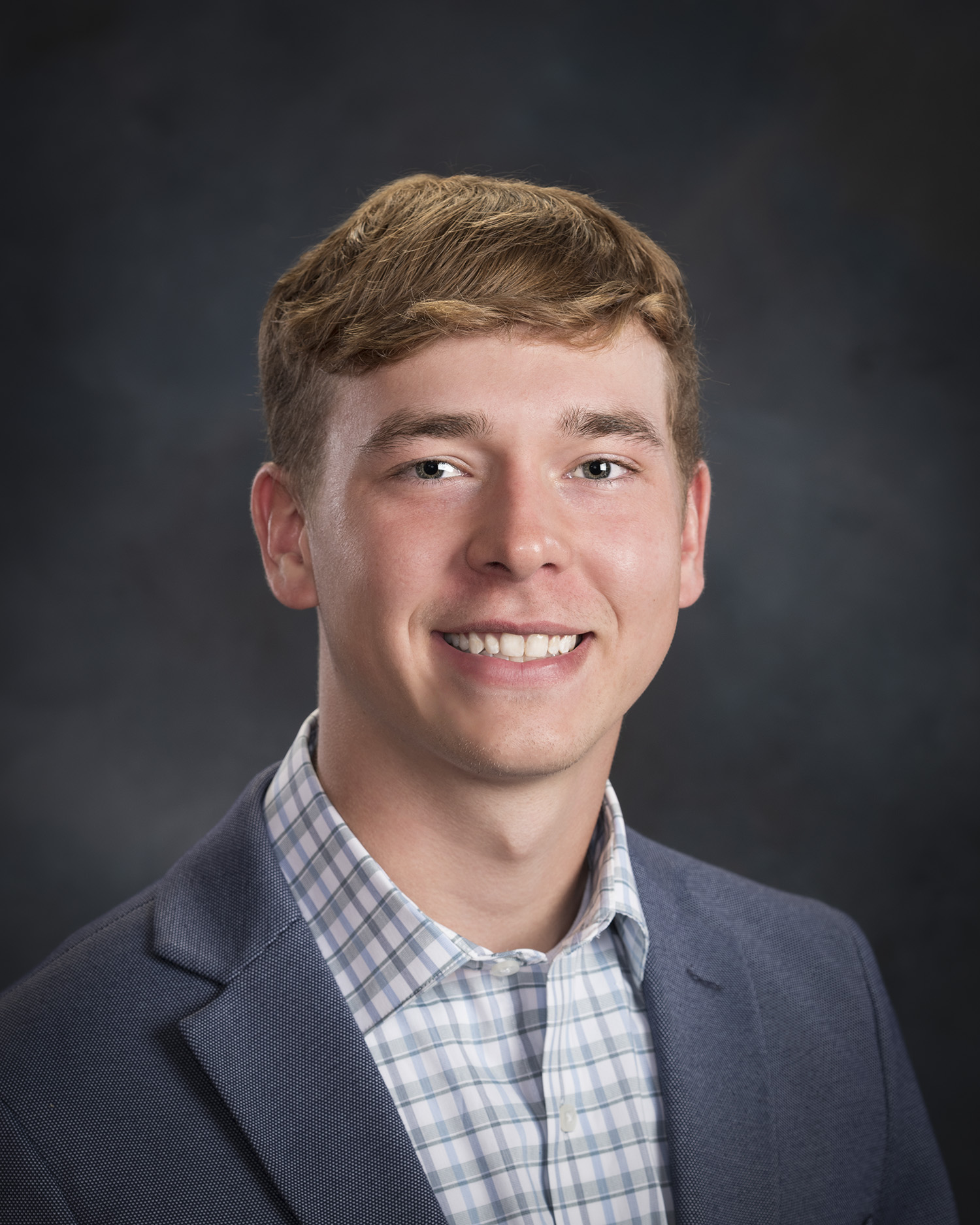 Jacob Jolly
Realtor®
Jacob Jolly is a highly motivated and successful real estate professional with a strong background in wholesaling. In 2022-2023, Jacob gained valuable experience as a wholesaler, where he developed his skills in finding, negotiating, and closing deals on investment properties.
During this time, Jacob became highly skilled at identifying lucrative investment opportunities and connecting buyers with sellers. He honed his ability to analyze market trends, assess property values, and negotiate favorable terms for his clients.
In addition, Jacob is also a dedicated business finance student. He is committed to staying up-to-date on the latest market trends and developments in the real estate industry and uses this knowledge to help his clients make informed decisions.
Whether working with investors, first-time buyers, or seasoned sellers, Jacob brings a wealth of experience, knowledge, and dedication to every transaction. His commitment to exceptional customer service and expertise in wholesaling and real estate make him a top choice for clients looking for a results-driven, trustworthy, and experienced real estate professional.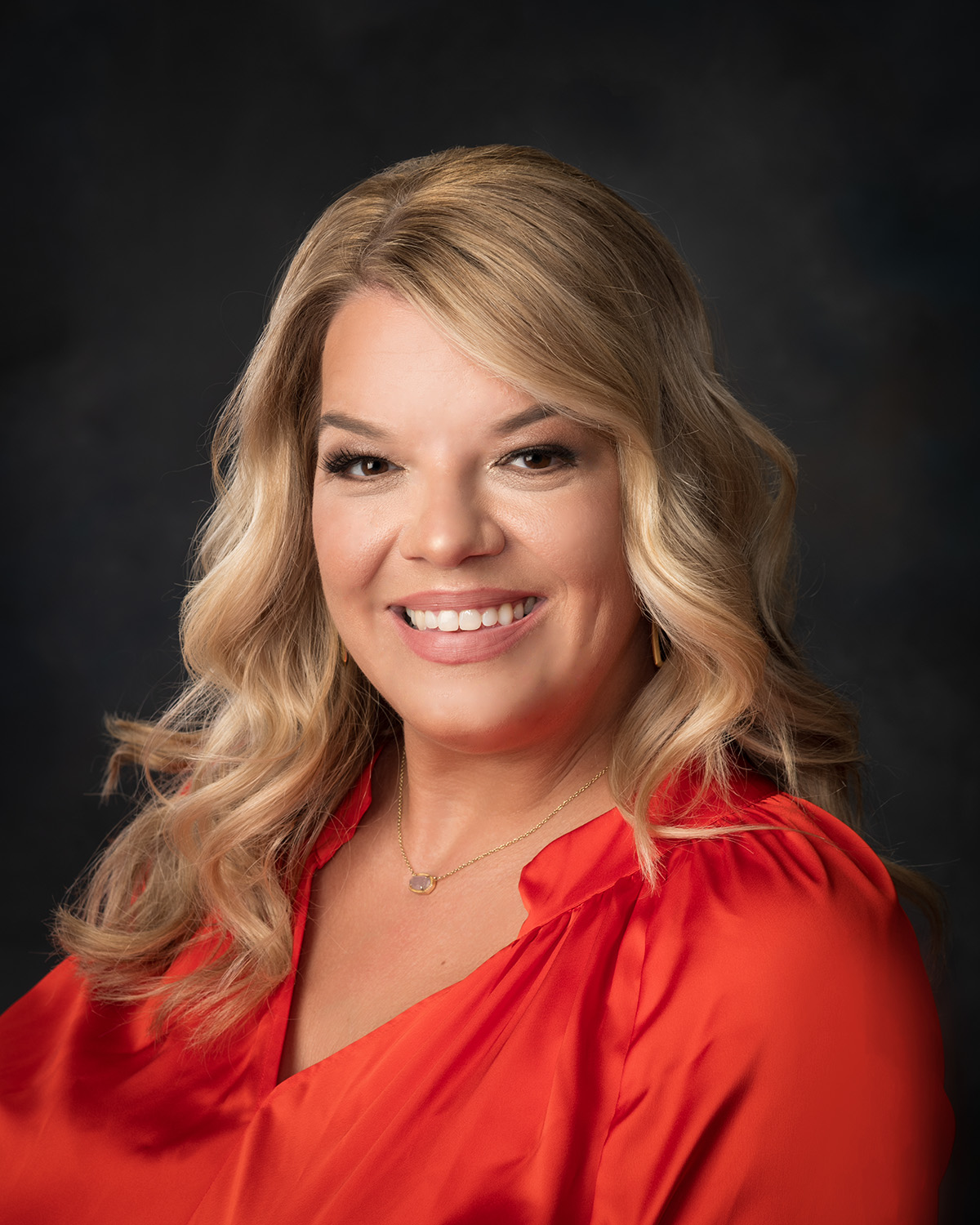 Katie Pickens
Realtor®
Katie Pickens is a lifetime resident of Mooreville, MS. She is thrilled to serve as a guide to those looking to buy or sell in this wonderful community, she calls home. Katie has a strong background in the staffing and human resources industry where she has worked in management for several years.
She is a member of the Mooreville Methodist Church where she serves the Mississippi Methodist Conference as an Equalizing Delegate for the State. She has also served on the leadership board for Northeast MS Society of Human Resources, past Alumnus of the Jim Ingram Leadership Institute with CDF and started Tupelo's very first Business Network International Group. She attended the University of MS where she received her Bachelor's Degree in Liberal Arts.
When she is not helping people find their dream home, Katie and her boyfriend, Ryan, enjoy concerts, sporting events, traveling and spending time with family and friends. Katie resides in Mooreville with her daughter, Ann Marie.
Throughout her career, Katie has always been most passionate about helping people. She is committed to delivering the highest level of customer service possible and helping people navigate the real estate process. "I am excited to be an agent at Jason Warren & Associates and looking forward to the privilege of helping you find your dream home!"
Dallas Freeman
Realtor®
Dallas Freeman brings her love of real estate as well as her enthusiastic approach to life to our team. As a Pontotoc native and an involved member of her community, she knows the ins and outs of her North Mississippi home.
Since becoming a Realtor in 2022 and has not stopped growing and learning. She became a multi-million dollar producer within her first year of real estate. Her eye for interior design and ability to showcase the beauty of home increases her ability to address her client's needs and wants.
When she is not working, you can find Dallas spending time with her family and traveling. Dallas and her two children are involved heavily in school and community events. She is a founding member and former treasurer of Junior Auxiliary of Pontotoc County where she is still actively involved. She also is an active member of Green Valley Baptist Church in Pontotoc.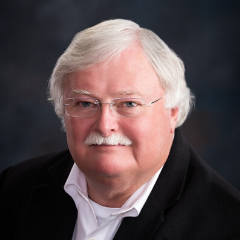 Teresa W. Irwin
Transaction Manager
Teresa Irwin serves as the agency's Transaction Manager and brings over 2 decades of administrative and financial experience to Jason Warren & Associates.
From the executed purchase agreement to closing, she is well-versed in complex regulations surrounding real estate transactions and manages these aspects on behalf of buyers and sellers. With her professional background and passion for helping others, Teresa consistently ensures a smooth closing process for our clients!
Teresa has lived in Northeast Mississippi all her life and currently resides in Guntown, a suburb of Tupelo. She is married to her husband, Mark, of 40 years and enjoys spending time with their 2 beautiful daughters, 2 terrific "sons"-in-law, & 2 energetic grandsons. Outside of the office, you can find Teresa spending time with her family or relaxing on a beach with a book in her hands.
Stacey Burgett
Finance Manager
Stacey serves as the agency's Finance Manager and brings over 20 years of financial experience to Jason Warren & Associates.
A Mississippi native, Stacey and her husband Chris currently reside in Tupelo. She loves to be creative and makes quilts and enjoys embroidery.  Outside of work, you can find her spending time with family.
Diana Wurster
Executive Assistant to Jason Warren
Diana Wurster joined Jason Warren & Associates with over 8 years of Executive Assistant experience in the virtual world.  She is excited to work in a local office and help others successfully achieve their goals! Diana's readiness to serve, detail-oriented administrative skills, and proven experience will be an asset to the team.
After growing up in Houston, Texas, she attended Texas A&M University and graduated with a BA in Elementary Education.  She has taught in the public schools, private schools and homeschooled her children, Michael and Madeline, through high school. She and her husband, Scot, moved to Mississippi in 2016 and are loving the slower pace of small-town Mississippi.  You will often find them in their backyard overlooking a small lake and watching the wildlife or playing with their three adorable granddaughters, Claire, Avonlea and Austen.